The war in Ukraine and new regulations for the tourism industry.
The meeting of the Council of Tourism Experts was dominated by the topic of tourism promotion of Poland in the context of the war in Ukraine and worked on the assumptions of statutory changes concerning the tourism sector. One of the members of the council operating at the minister for tourism is the President of the Management Board of Grupa MTP, Tomasz Kobierski.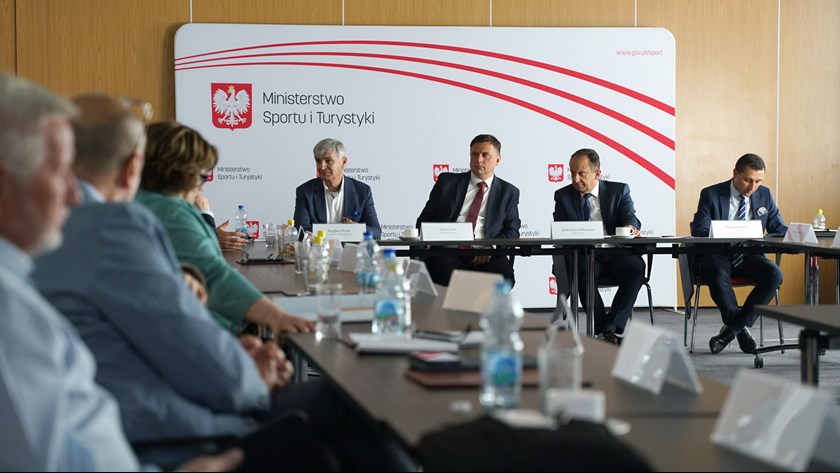 The war in Ukraine also affects tourism. This can be seen in many aspects: at present, there is a large scale of cancellations of groups in museums, and the organizers of conferences and congresses must work hard to make these events possible.
Changes in the global market of tourist services require monitoring the sector and reacting, among other things, by implementing changes in legal regulations. - In order to strengthen consumer protection and raise the level of services provided, as well as eliminate unfair market practices, the Ministry of Sport and Tourism is working on the assumptions for the act on types of tourist services - said Andrzej Gut-Mostowy, secretary of state at the Ministry of Sport and Tourism.
The possible changes are to harmonize the market practice in terms of naming and legal protection and strengthen the position of accommodation facilities that are subject to categorization.
- I believe that the joint efforts of the Department of Tourism and the Council will allow for the development of constructive solutions based on in-depth analyzes and expert knowledge - he said during the May meeting of the Tourism Experts Council.
Established in February 2022 by the Minister of Sport and Tourism, the initiative is a continuation of the Council of Experts operating in 2021 at the Ministry of Development and Technology. It consists of experts and practitioners. Among them is also Tomasz Kobierski, President of the Management Board of Grupa MTP - the organizer of the Tour Salon fair, which will be held in October 2022 in Poznań, and the Warsaw tourism fair, planned for spring 2023.
Council activities to support initiatives in favor of the tourism sector, which continues to undergo changes in the global tourism services market.
Source: Ministry of Sport and Tourism