Exhibitor at ITTF Warsaw - Brandenburg
Brandenburg lies just beyond the Polish western border and is one of the federal states of the so-called Länder. This idyllic area is the most extensive landscape of rivers and lakes in Europe.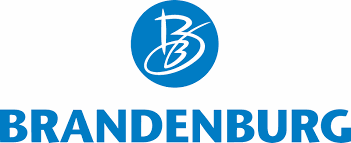 The region is perfect for an active holiday. Impressive nature, 3,000 lakes, and over 30,000 km of rivers are a paradise for canoeists, rowers, sailors, surfers, and helmsmen of holiday charter boats. Admiring nature and culture at your own pace is an offer for cyclists. The land is quite flat, slightly undulating at most, and offers a well-developed network of supra-regional and regional bicycle trails and paths with a total length of over 7,000 kilometers.
Some of the routes run along rivers, such as those on the Oder, Spree, and Nysa rivers, while others cover the route from Berlin to the island of Usedom or to Copenhagen. One of the most interesting challenges is the bicycle trail of Prince Pückler, which runs through the region of former opencast mines in Lower Lusatia.
Brandenburg is also a land of palaces, gardens, and parks, such as the Rheinsberg Palace in the north of Brandenburg or the romantic park and palace of Prince Pueckler in Branitz near Cottbus.
The Sanssouci Palace and Park in Potsdam are among the most famous attractions in the region. Potsdam, the capital of the state, a UNESCO World Heritage city with seventeen different palaces and gardens offers plenty for the whole family, such as the Potsdam Biosphere, the Babelsberg Film Park, and those interested in art should visit the Barberini Museum and the new Minsk Museum.
We invite you for holidays and expeditions, school trips, wellness holidays, or MICE events.
Visit our stand and discover Brandenburg!
www.facebook.com/odkryjbrandenburgie/